Short-term missions trips were significantly disrupted by the COVID-19 pandemic. With new travel conditions and reopening, U.S. missions agencies, nonprofit organizations, youth ministries and churches have a unique opportunity to rethink how they re-engage: to explore pros and cons of their previous programs and establish new and sustainable approaches to short-term missions.
Barna Group, MissionExcellence (Previously Standards of Excellence in Short-term Mission) and The Chalmers Center partnered with several Christian missions organizations to conduct new and unique research to guide ministries and churches as they consider how to best engage in short-term missions. This study surveyed "sending organizations" as well as "in-field hosts" about their needs, desires and pain points. In the following pages of this field guide, you'll learn from research insights as well as some of the study partners.
---
Pretend there's no AAA, Expedia or Trip Advisor acting as a third-party gauge of what constitutes a two-star, three-star or four-star hotel. In a world like this, every hotel could and likely would give themselves four stars and claim to be the best hotel in town.
How would you know if it's true? They couldn't all be four-star hotels, right?
This example from the world of hospitality has parallels in the world of short-term missions.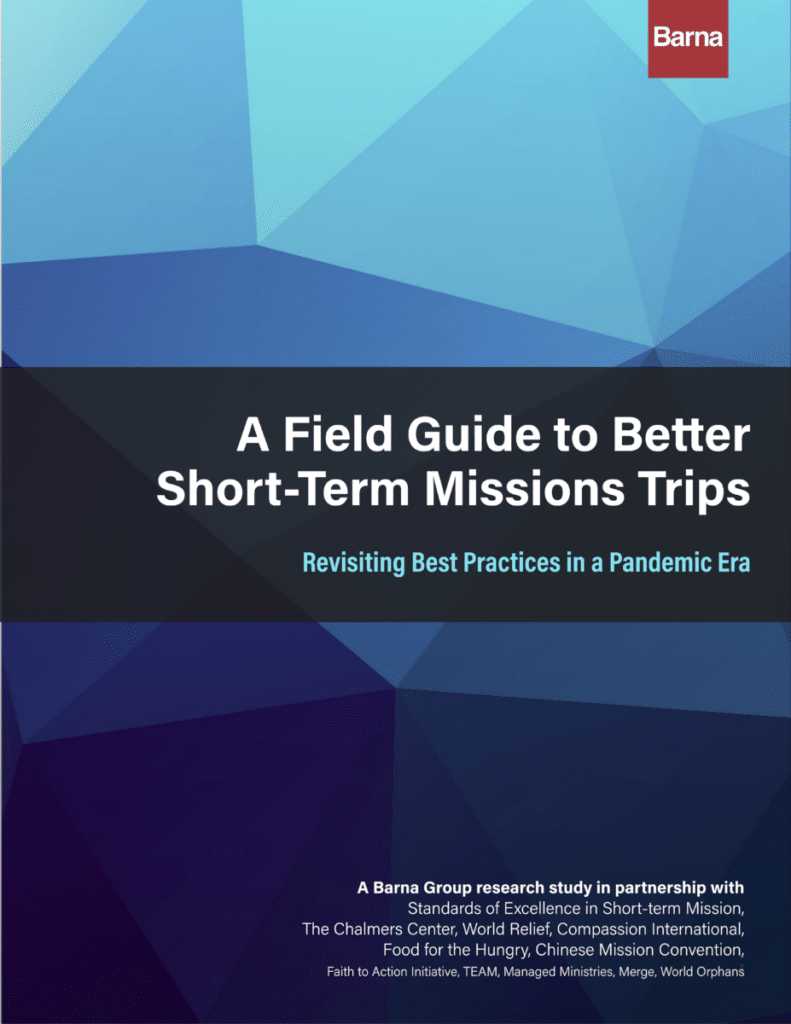 ---