Using Specific Skills for God's Great Commission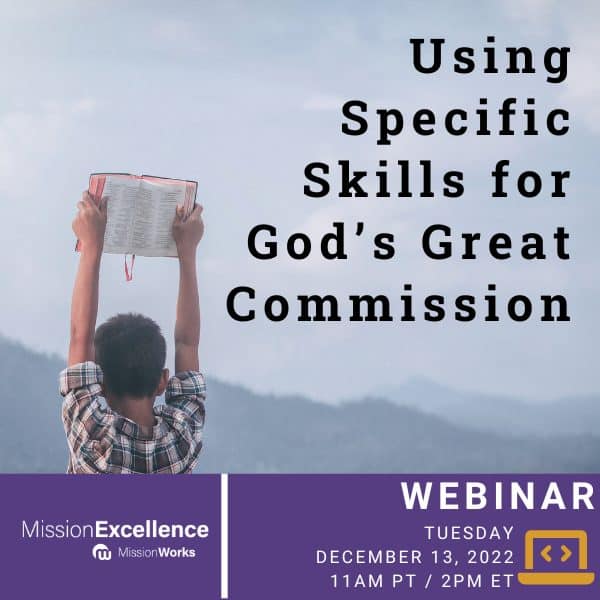 JOIN US FOR THIS FREE WEBINAR!
Before you send or host a mission group, consider what skills will be needed to accomplish the long-term goals of the host and the partnership. We'll discover how we can think creatively to use the specific skills of our mission teams to accomplish our ministry goals.