Promotion: more than just filling teams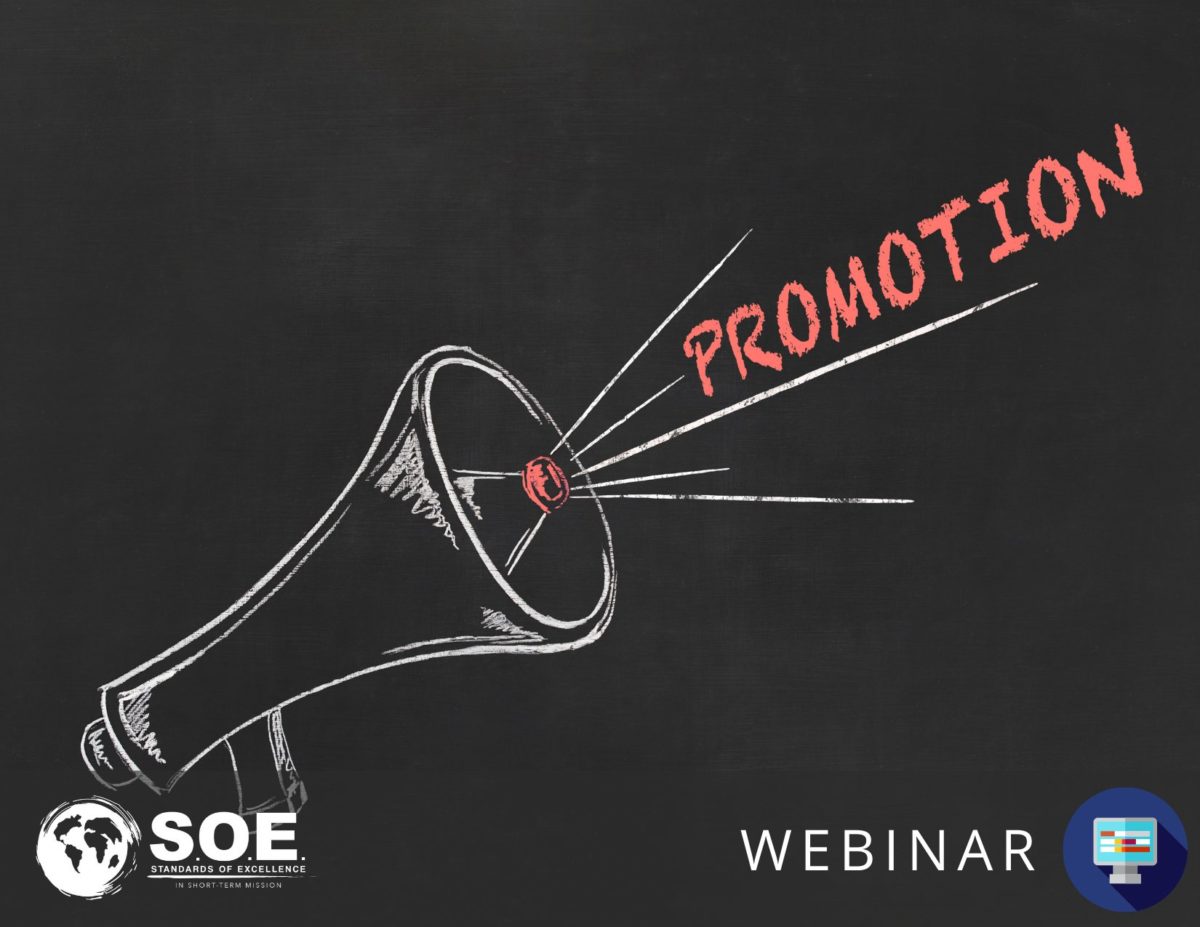 Host and senders both say proper expectations and a proper perspective of the mission are key to healthy mission trips. Promotion plays a big role in this. We'll explore how to promote mission trips in a way that truly reflects the purpose of the trip so we attract participants with the right heart.
Are you an SOE Member? You can watch this webinar for FREE! Simply login into your member portal and gain access to all upcoming and recorded webinars from your account page under the Resources section.